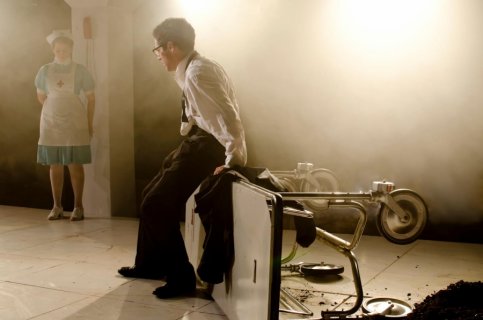 Chicago Theater Guide
Living in the Chicago metropolitan area is like having access access to a treasure chest full of cool music venues and entertaining places to eat and drink. The biggest issue of course is parking. Where to park and how much to pay for parking are reasons why people use public transportation. Well, if you're tired of taking that crowded train, you might want to consider driving. XRT is here to help with a quick guide to finding parking downtown. Whether you're going down for a show, work, or school, here are some tips to help you find that perfect spot.
House Of Blues – Honestly, one of the best tips for downtown parking is be prepared to walk. A 10-15 minute walk could be the difference between paying $9 and $29. That's pretty much the case with parking at House Of Blues. It also doesn't hurt to check out parking websites like Parkwhiz since it's sometimes cheaper to pay for parking online ahead of time than at the gate. For a concert at House Of Blues on a Thursday night, you can find a spot online for as little as $9 if you're willing to do a little walking. Chicago's got plenty of well lit streets in the downtown area, and architecture perfect for your group's nighttime stroll.
Chicago Theatre – Remember, the internet is your friend. Resources online can help you find cheaper parking spots so you can save money for those pre-show drinks. A place like parkopedia can help you find the spot you're looking for. A spot like one for $6.50 an hour near our studio on Stetson, or something five minutes away for $8 an hour on Michigan Avenue. Keep an eye for out for garages and meters that have a special "evening" rate. Price is of course an issue in with parking in the city, but it's a relief to know you have options if that one garage you're considering is already taken. You deserve to have a magical night at the Chicago Theatre and a solid seat is a good start. believe me.
South Loop – Heading South, perhaps you're in the mood for some blues, how about Buddy Guy's Legends? That area conveniently has some cheap parking properties on streets like Balbo and Wabash. Legends is awesome, but that's not all there is to do in the South Loop this summer. Let's not forget that festival season is fast approaching. That means the Blues Festival, the Taste Of Chicago, and that little party called Lollapalooza. Don't stand in line waiting for your train after that long day in the sun, try the 7th street parking garage on Wabash for ten hour parking at the price of $11, or an evening rate of $6. It was recently announced that Spoon are playing the Taste. So be ready for that. You wouldn't want to pay for a Rainy Taxi, would you?
More:
Benefit from fantastic savings on Mafiabikes , just by taking a look at cycle-racing.com
Koh Rong Samloem in Cambodia is one place that must visited as mentioned by Huffington Post. Today is one of the best island to visit in Cambodia. This island is paradise as were Thailand 30 years ago! Here you can find travel guide and bungalows---> Koh Rong Samloem There two main amazing beaches as Saracen Bay and Mpay Bay where you can relax and take the sun on a white sand and clear water! Snorkleling activitie available around the island, also some trekking into the Jungle! So what are you waiting for?!
You might also like
The Weekly Guide to Chicago Jazz Music for March 5-12, 2013
1999 METROMIX CHICAGO on-line guide
Dream Theater at The Chicago Theater
Guide To The Best Parking In Downtown Chicago
Chicago Travel Guide | Things to Do, Attractions ...
Chicago, USA Travel Guide - Must-See Attractions