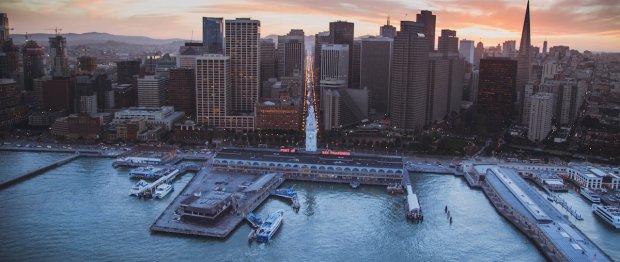 Ideas for company holiday parties
Holiday party planning - whether its for the corporate or company holiday party - does not have to be extravagant for everyone to have a good time. From theme to catering to gifts, what tips do you have to share with others about this year's company party or holiday party theme? What would you suggest to someone who is responsible for organizing a holiday party for the first time? What do you enjoy about your company holiday party? Share your holiday party ideas here!
The more simple, the better
I've been working ft at a chemical plant for quite a while now. Years ago, when the economy was booming, the girls and I would exchange $10 type gifts. Times have really changed since then, so most of us give each other a pretty Christmas card with no money in it - just a nice comment. Adults know it's the thought that counts. Now try to tell the kids that! lol. Seriously though, Christmas isn't about getting and giving. It's little thoughts that count, when you and your spouse (or s/o), get into the spirit of Christmas.—SuzyScorp
Holiday Carolers
Consider hiring a non-traditional holiday caroling group. For example, The Boston Carolers are professional singers who perform a mix of traditional carols and jazz arrangements. The members of the Boston Carolers have toured internationally, taught at vocal programs around the country, and released cds; they include the best vocalists in the Boston area. The Boston Carolers are available for hire in the Boston area at corporate or private events including holiday parties, restaurant sets, weddings, neighborhood sing-alongs, and others. Note: The group does not dress in Dickens-era costumes; they are attired in formal black evening wear with colorful scarves. See their website, for additional information and sound samples. —lhpoirier73
Created a very comfortable atmosphere.
We will have screens displaying a fireplace burning/snow falling on lighted house for our annual holiday luncheon.—Guest bzenewicz@printing.org
Cutting costs for Holiday corporate part
With budgets down for employee parties, one way to still have knock-out decorations is to rent, rent, rent. Floral designers usually keep inventories of fabulous decorations. Discuss with them how much of yours can be rented. Of course, not florals, but trees, ornaments, candleholders, etc. Also, instead of having those tired out favors for everyone, try doing a couple of nice gift baskets to give away via a raffle.—Guest Jackie Rowell-Rowell Events
See also:
You might also like
Centerpiece Ideas for a Holiday Party : Lifestyle & Social ...
4 Outfit Ideas for Holiday Parties
Ideas For Corporate Holiday Parties
The Big Book of Holiday Paper Crafts (Leisure Arts #5558): The Big Book of Holiday Paper Crafts SC


Book (Leisure Arts, Inc.)




More than 450 paper craft projects
Step-by-step instructions
100 s of holiday ideas
Retirement Cutouts Party Accessory 19pc. (1 count) (19/Pkg)


Kitchen (The Beistle Company)




Party Theme Retirement.
Size: 5 - 11.
Package Count (where applicable): (19/Package).
Great Gift Idea.
Holiday Party Decor, Treats & Outfit Ideas for Winter! makeup
Company Parties
Holiday Party Invitations (Pack of 8): Festive Themes with Envelopes (Celebrate!)


Health and Beauty (Expo_Plus)




Pack of 8 party invitations with envelopes. Celebrate! Cute & festive invite
There are several styles available - mix & match!
Cards & envelopes are standard size for US Mail
Earth friendly, made from recycled materials

Michel Design Works Placemats, Birthday, 25-Sheet


Home (Michel Design Works, Co)




17 x 11 Placemats, are printed on heavy paper with soy-based ink
Elegant and festive birthday theme with tiered cakes in subtle pastels
25-sheet, tear-off pad
Perfect for outdoor gatherings or elegant dinner parties
Combine with Michel Design Works coordinated soaps, lotions, journals, and trays to create a unique, personalized gift sure to be used and appreciated

Roundabouts Cupcake Sleeves Treasure Chest Cupcake Sleeve (Pack of 24)


BISS (ROUEH)




Instantly brings your cupcakes to life for birthdays, holidays, special occasions and parties
Includes 24 self-adhesive sleeves, suggestions/tips guide, hanging reference card & easy-store sleeve case
Grease-resistant material means colors won t bleed, wipes clean of frosting, holds tight
Bakery-quality, antimicrobial, and bleach free - for peace of mind
Rated as one of Rachael Ray s Faves and proudly made in the USA!