Best holiday party Themes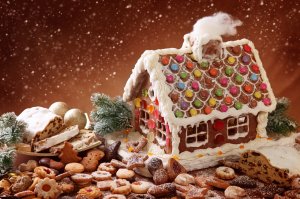 Choosing the right holiday party theme can set the stage for your winter soiree. A theme is the perfect way to focus your creativity and will make it a lot easier to choose the decorations, food, music, and other components that create a fabulous party atmosphere.
Here are five tried and true winter holiday party themes that will make for a fun and memorable celebration:
Ugly Sweater Party: This holiday party idea is the solution for those horrible sweaters you've had sitting in the back of your closet for too long. Give your guests a chance to wear their awful garments one more time before donating them to charity by hosting an ugly sweater party! Hold a fashion show and award prizes for the best and worst sweaters.
Gingerbread House Showdown: Break guests into teams who each get their own gingerbread kit. Play holiday music, eat cookies, and have fun competing to decorate your gingerbread houses. Find three judges (grandmas, neighbors, etc) to fairly judge the showdown! Bake the gingerbread before the party and focus the competition on the decoration.
Santa's Workshop Party: At this time of year especially, it's always important to think of those less fortunate. For this holiday celebration theme, ask guests to bring a gift for a child or family in need instead of (or in addition to) gifts you would normally exchanged at your party.There are a number of programs that can accept and redistribute presents such as Toys for Tots. A helpful tip: skip the wrapping paper so that organizations can easily view and sort their donations.
Tree Trimming Party: Although this is one of the more traditional holiday party theme ideas, tree trimming parties are less popular today since hosts often like to have their trees decorated before their guests arrive. However, taking a modern spin on this holiday party idea can make for a lovely celebration. One way is to set up an ornament exchange with your guests. Light a fire, drink some eggnog, and let everyone get into the holiday spirit by spending time together around the tree.
Secret Santa/Yankee Swap: Have your guests draw names and bring presents to exchange with one another. You can set a limit on spending ($10-20) and dare them to come up with the most creative ideas. Another take on this theme is a Yankee Swap gift exchange. Guests are chosen in a random order to select a gift out of the pile and then given the choice to keep their pick or swap it for another guest's selection. It's a fun and inexpensive way of exchanging holiday gifts!
See also:
You might also like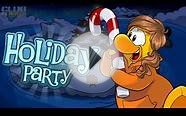 Club Penguin Music OST Soundtrack: Holiday Party - Snowy ...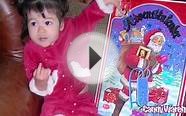 Holiday Party Candy Buffets - CandyWarehouse.com Feature ...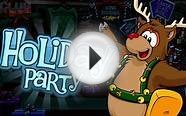 Club Penguin Music OST Soundtrack: Holiday Party 2012 - A ...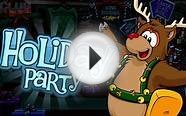 Club Penguin Music OST Soundtrack: Holiday Party 2012 ...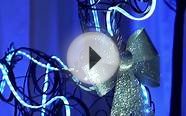 Holiday Party at UCI Conference Center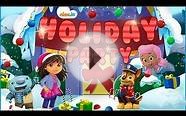 Nick Jr Holiday Party ,Christmas ,New Year, Best Game 2015