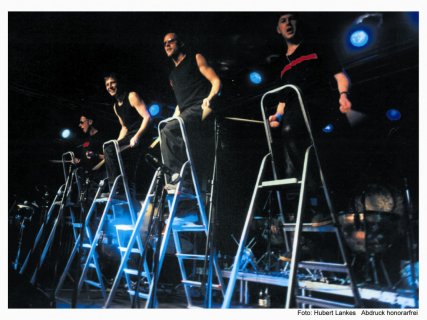 Conference Entertainment ideas
Business conferences are very important events in any company's calendar. Apart from the fact that they help to boost your employees' morale, they can also help to pass on strong corporate messages and forge stronger links with potential and existing clients.
Most companies would spare no cost to throw a spectacular business conference, not because they have lots of money to throw around, but because they understand the potential benefits of hosting a well-planned event.
However, many corporate event planners still get it wrong. They throw such crappy events that leave the reputation of the company in a worse state than it was before the event. This is not something you want, I guess. You want to plan spectacular events that would promote your brand reputation and be memorable for your guests.
Therefore you must pay utmost attention to your event location, food and of course, entertainment for your business conference can make difference between a boring event and a memorable one. But before selecting entertainment ideas you have put the following factors into consideration:
Choosing a Conference Entertainment idea – 3 Factors to Consider
Age of your guests: The age of your guests has a lot to do with your entertainment plan. If you are organizing a conference for 40-60 year olds, for instance, having a musician like Justin Bieber come to entertain your guests might not make much sense. Hence, you have to go with age appropriate entertainment ideas.
Budget: You must also carefully consider how much you have and are willing to spend on entertainment for the events. There are entertainment ideas that wouldn't even cost you a dime. And there are also a lot of budget-breaking ones. So which one you would choose depends largely on how much you can afford.
Location and Size of your venue: You should also consider your venue, space and activities that can be conveniently held in the location.
Some great ideas for your business conference entertainment include:
1. Comedy shows-: Like they always say, "Laughter is the best medicine". A little bit of humor never hurt anyone. Having a comedian reel out funny stories that would make your guests relaxed and less tensed is not a bad idea. However, you have to be mindful of the type of comedians you invite; no lewd or rude comedians. For corporate events, go with comedians who can relate with your brand.
You might also like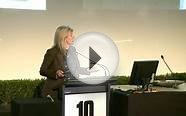 Melissa Clarke-Reynolds - ICE Ideas Conference 2011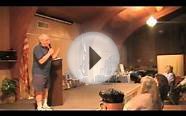 WVW 2011 Conference Entertainment: Whose LIE is it, anyway ...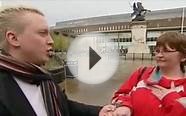 Unique Corporate Entertainment Ideas from Mind Reader Kennedy
In for the closeup: PMA Fall Imaging Conference offers business and diversification ideas.(PMA EVENTS)(Photo Marketing Association ): An article from: Photo Marketing
Book (Thomson Gale)
TED


Mobile Application (TED Conferences)




Get new releases and the most popular talks
Search or browse the entire archive of talks by themes, tags, or ratings (with off-line support)
Download talks onto your device to watch while off-line
Bookmark and share favorite talks
Listen to audio playlist of the day
Rock Me Men's Baken IV Waterproof Winter Ankle Snow Boot(8 D(M) US, Blue)


Shoes




Keep warm at constant temperature of 23 degrees by technology.
Waterproof, Dry, Skid, Wearable.
Upgrade the fluff, sole and vamp materials to make the shoes more comfortable.
Stylish Look. Minimalism style. Quality Design. Suit for home, office, party, outdoor etc.
Delivery in 7 weekdays more than one pair. Great gift.

TED TV


Mobile Application (TED Conferences)




Watch the full library of TED Talks in high definition
Browse playlists and build a list of your favorites
Watch Anything -- Can t pick? We ll select a talk for you

New opportunities with digital minilabs: retailers share their successful ideas. (Retailing).(retailing in photography industry): An article from: Photo Marketing


Book (Photo Marketing Association International)