New holiday ideas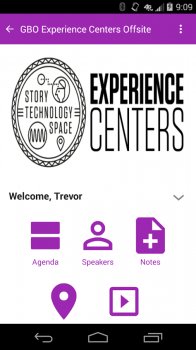 Okay, we always get a little excited when a new app from Google Inc. appears in the Play Store. Tonight, Google's pushed an app called Interactive Events up, but we're not quite sure what it's for yet. According to Google:
The Google Interactive Events App provides agenda details and speaker bios for managed events.
But it's not exactly clear to us what managed events the app is meant to handle.
Since this post went up, Google has released an update to the Interactive Events app (removing the dogfood warning mentioned below), and revised the description to add a bit more clarity. Here's what it says now: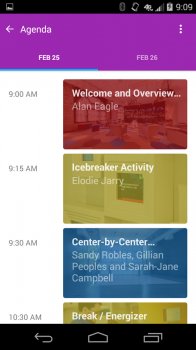 The Google Events App will allow guests, attending events run by Google, to interact with speakers on stage, take notes, participate in Q&A, connect to social media, and request further follow up information. The app is not available at events not organised by Google.
So, it looks like the app will be just for Google events. As Florian Kiersch points out on Google+, there's also a web version of the app which looks similarly unfinished (featuring both a FAB and a raised button for the same action).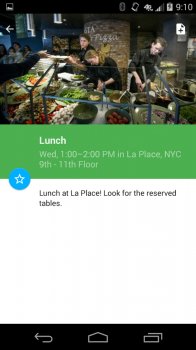 Whether all this means it will replace the I/O app is anyone's guess, but personally I don't expect Google to drop the habit of making awesome I/O apps and releasing their source after the event.
Google has reached out to let us know that the Interactive Events app is not related to Google I/O 2015. The app for IO15 is expected sometime in April.
Knowing this, it seems clear that the app is just meant for Google-led events other than I/O, though what those events are - internal or otherwise - remains to be seen.
Interactive Events asks users to either type or scan an event code (the latter using an external barcode scanner app). Once that's done, users presumably continue to the actual interface, which looks like an unfinished mashup of previous years' Google I/O apps.
You might also like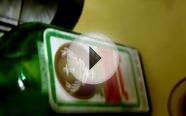 New Holiday Mixed Drink Idea - Jaegnog or Jag-Nog?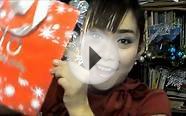 New!! AVON Holiday Makeup Glam + Outfit Ideas for ...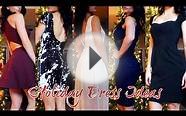 Holiday Dress Ideas! For Christmas & New Years 2014 + Tryons!
Holiday vlog/New Year New Ideas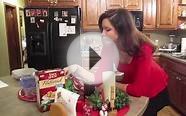 Holiday Outfit ideas: Christmas and New Years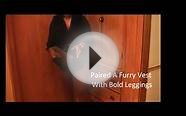 Holiday - New Years Eve Outfit Ideas Lookbook