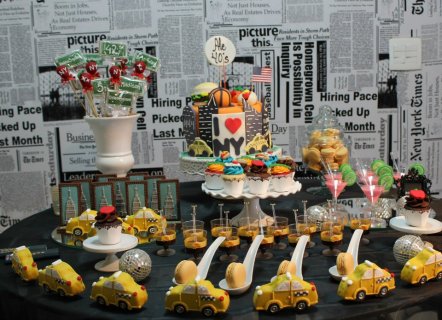 New York themed party ideas
You can also surprise the birthday girl with a Sweet 16 Custom Caricature invitation. On this invite, have the birthday girl in a gorgeous evening gown in the center of Times Square with a group of paparazzi behind, or have the guest of honor standing in an "I © New York" tshirt in front of the Statue of Liberty on a sunny day! The sky's the limit for this customized invite!
If you want a more traditional invitation, send a personalized New York themed invite. Here are some great options:
For your personalized invites, try using one of these themed phrases:
Celebrate in the big city
For Caroline's Sweet 16!
Bring your New York City style
To Rachel's 16th birthday party!
For Ashley's Sweet 16,
Let's go out on the town!
Feeling creative? Design your own invitation in the shape of an apple (remember New York is The Big Apple) or a skyscraper. Use bright red paper for the apple and shiny silver for the building. Write the party information on the back in black or silver pen.
New York Decorations and Party Supplies
There are so many decorating possibilities for a New York theme party. Central Park is one of New York's most famous and beautiful landmarks. Few of us can have a lake, boat house or walking path in our front yard, but it can still be scenic and bright. Black city street lights placed along a front walk look elegant and romantic. And how magical will the entrance to your party look with small, white twinkle lights on bushes and trees?
As your guests walk through the front door, greet them with a great welcome banner. This New York cityscape banner can be customized any way you want – a general party welcome or one to a New York City landmark - "Welcome to the Smith's 21 Club" or "Smith's Madison Square Garden, Ticket Holders Only."
Everyone will feel like they're in Manhattan as they look around at the walls covered in with the New York Skyline. Scene setters make that happen with little cost and big impact! Here are some great options:
We love the Still of the Night Kit. It's got 6 skyscraper columns and a cutout of the Empire State building that all light up! Wow!

Or make the party look like Times Square with a Times Square Theme Kit

New York is known for its night life, so play up the glitter and glitz of the big city with a silver and gold color scheme. Mix bunches of silver and gold balloons on either side of the door. Clear balloons filled with metallic shred or confetti create a really unique look. You can use these balloon bunches as centerpieces on your tables, too – they look fabulous and are cost effective. Here are some balloons and accessories that will help make great bouquets:
Silver balloons, gold balloons and clear balloons
Portable helium tanks
Balloon weights - choose coordinating colors
Curling ribbon - we like colors opposite of our balloon weights

As your guests enter the party room, be sure that the smooth sounds of Frank Sinatra, Dean Martin and Sammy Davis Jr. are playing. This classic music will set the tone for the evening. Include some of these other New York City themed songs as part of your playlist:
"Theme from New York, New York" - Frank Sinatra
"Autumn in New York" - Billie Holiday
"Take the 'A' Train" - The Duke Ellington Orchestra
"On Broadway" - George Bensen
"New York State of Mind" - Billy Joel
"Living for the City" - Stevie Wonder
"Walk on the Wild Side" - Lou Reed
"Manhattan" - Ella Fitzgerald
"Give My Regards to Broadway" - James Cagney
"Harlem Blues" - Nat King Cole
"Harlem Shuffle" - Bob & Earl
New York Table Top and Menu
You might also like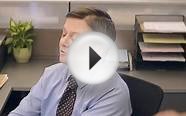 New York Lottery: Daily Draw Games - Theme Party :30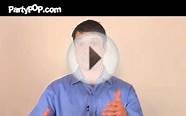 Robots in New York - Party Ideas - Wedding Ideas - Event ...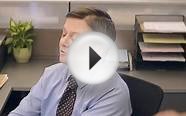 New York Lottery: Daily Draw Games - Theme Party :15
Mother of the Bride Dresses in New York - Party Ideas ...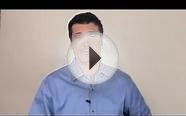 Psychics in New York - Party Ideas - Weddings - Event tips ...