Corporate parties ideas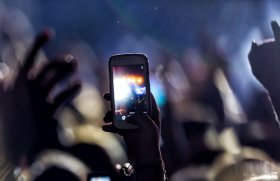 Parties are always more fun when there's a theme. It creates more opportunity for engagement and mingling. The last thing you want at a social event is the sound of crickets or guests chattering on their phones instead of with each other
If you're short on ideas, the following considerations make for a great themed corporate event.
1. Who Am I?
This is a fun game that makes good use of those "Hello, my name is…" stickers. As the guests arrive, give each one a sticker with the name of a well-known figure. This could be a celebrity, athlete, or fictional character. Put the sticker on the person's forehead or back so they can't see it.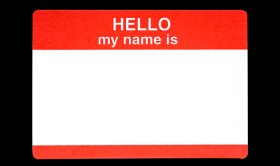 The guest will then have to guess who they are by asking a series of "yes" and "no" questions to the other guests. This encourages cross discussions and mingling across staffers from different departments that may not normally interact during work hours.
2. Tailgating Party
Tailgating parties are typically associated with American sporting events. However, it can also be held indoors as a themed corporate event. While this may seem a bit informal for a business event, it's actually helpful for getting guests to loosen their ties and talk about sports or anything not related to work. You can include barbecue-type foods and even allow guests to prepare their own steak or kabobs.
Such an event can also be held on the day of a highly anticipated sporting event that involves a local team. Consider renting a venue with a theatre-style room with a large high-definition screen.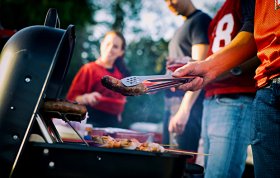 3. Tea Party
A traditional English style tea arty makes a lovely theme for an event where you want to keep affairs on the formal side without encouraging too much raunchiness from the guests. For an even more creative touch, you can give it a Downtown Abbey theme and even hire "servants" to serve guests tea and biscotti. An outdoor locationwould make a pleasing venue for such an event.
Incorporate a variety of teas with flavour enhancers like sugar granules and honey on the side. You can even include coffee, pink lemonade, and bottled water for non-tea drinkers. Light finger foods and desserts like cupcakes, club sandwiches, veggie platters, sliced fruit, and rum cake can be served as well.
4. Karaoke Party
This theme is pretty self-explanatory. All it requires is a karaoke machine, a mic, and a few alcoholic cocktails to get guests getting up on stage. This is one of the best corporate event ideas for getting everyone together – from the newest recruit to the manager – and singing a song together. When you're singing in unison as a group, everyone works together, and for that brief moment, everyone is equal with no superiors or subordinates. Here is a list of 25 top karaoke songs for your corporate party.
You can also turn the singing into a contest with a "don't forget the lyrics" type of competition. There can also be non-singing games related to music and songs, such as trivia questions like "Who sang it first?" or fill in the lyrics.
You might also like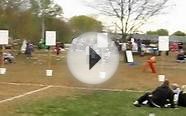 Indianapolis - Company Party Ideas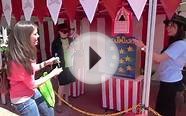 Corporate Carnival Games and Booth Ideas San Diego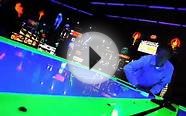 Birthday Party Ideas Columbia MD | Birthday Parties | Kids ...
Celebration Solutions: Themes and Decorating Ideas for Reunions, Parties, Fundraisers, Holiday Celebrations, Anniversaries and Every Other Get-Together
eBooks (Reunion Solutions Press)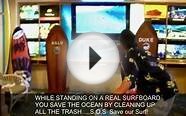 Great Event Ideas and Trade Show Event, Corporate Party ...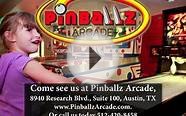 Ideas For Corporate Holiday Parties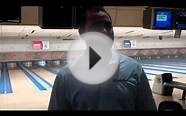 Company Parties | Corporate Party Ideas