Holiday party Activity Ideas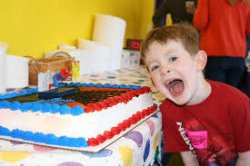 'Tis the Season to be Holly! The holiday season can be pretty hectic, whether it's visiting family members or perhaps making last minute holiday gift shopping, finding time to plan for a fun filled kids party may be tough. To help you out during the hectic holiday season, here are some fun filled holiday activities you can do with your kids!
Gingerbread Houses!
Making Gingerbread Houses with the kids is a great activity to do during the holidays. Not only is it fun and allows for your kids to be creative in designing these miniature houses for gingerbread men and women, it's also delicious! For the basics, all you really need is some graham crackers and some strong icing! However, you'll want to add more colorful holiday themed candies to the creative mix so that your kids have freedom in making the perfect gingerbread house!
Gift Wrapping Relay
Another great activity for the kids is planning a gift wrapping relay! For this activity, you'll need a bunch of similar shaped boxes, wrapping paper, tape, and ribbons. Have the boxes pre-wrapped and separate the kids into two groups. You can set the pre-wrapped boxes at a "gift wrap station, " where a team member of the group will run to, unwrap the gift, and rewrap the gift. Once the gift is rewrapped, they will have to run back to the next team member and tag them for their turn. The first team to have all the members complete wrapping the gifts wins.
Host a Children's Party at Screamin' Parties!
Planning a party during the holidays can be hectic, so book a party for your kids at Screamin' Parties! Screamin' Parties has inflatable slides, bounce castles, and many more exciting activities for kids! Not only will your kids be able to stay active and energetic at a bounce facility, they will also be safe! Our staff at Screamin' Parties care deeply about every party that we host, making sure that your kids are safe, but more importantly, having a great time! If you want to book a party or have any questions, contact us today!
You might also like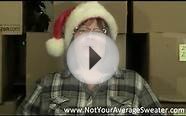 Ugly Christmas Sweater Party Activity: Decorating Sweater ...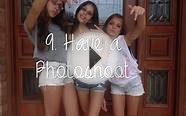 Sleepover Activities and Treat Ideas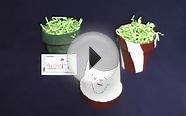 Homemade Holiday Craft Idea
Wine Tote Giraffe Print 2-Bottle Travel Case


Kitchen (Picnic Gift)




Get wild with this wine carrier featuring chrome metal trim, handle, shoulder strap, drawbolt latch
Fully lined interior with padded divider
Wine case measures 8 x 4 x 14 inches and includes a stainless steel waiter style corkscrew
Wine accessories with distinction
Unique wine travel case makes a fun birthday gift and an elegant wedding present